Specialist Services
At Canavan Joinery, we aspire to do everything well, but over the course of company history we have amassed a special understanding in the following areas: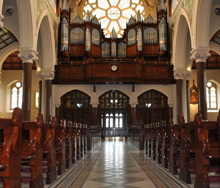 Church Furniture
CJS has supplied, fitted and some cases help design a vast number of Church furniture across the UK and Ireland. Manufacturing pews, pulpits, chairs, doors, Gothic windows and a wide range of bespoke wood furniture, we also take great pride in our restoration work and creating furniture to match existing theme and design.


---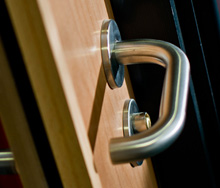 Fire Doors
CJS specialise in manufacturing 30 minutes to 90 minutes fire rated door sets and associated products which meet the regulatory requirements with a range of paint, laminate and veneer finishes.

Our primary focus is on large scale, new build construction projects for schools, airports, hotels, luxury homes and commercial properties.


---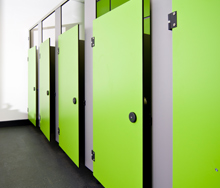 School Furniture
A long history in fitted furniture for schools and education institutes, we cater for wide range of school projects, supplying and fitting a variety of wall-mounted units, floor-standing units, a diverse range of day to day storage systems and laboratory worktops and furniture.


---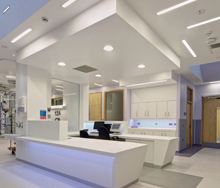 Hospital Furniture
Our hospital furniture includes wall and base storage units, worktops and shelving, nurse stations, laboratory furniture and reception counters. Our HTM 63 and HTM 71 ranges meet the requirements of the Health Technical Memorandums, as outlined by the Department of Health.


---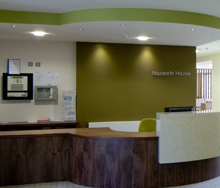 Bespoke Joinery
Over the years CJS has manufactured a great deal of unique pieces, which can only be achieved with dedicated communication with our clients, ensuring our highly crafted pieces meet with the requirements for the projects

• Staircases & Doors (Fire Rated)
• Doors & Frames (Including Glazing)
• Veneer and laminate panels, doors, skirting, architrave and worktops


---
What Makes Canavan Joinery Different?
At Canavan Joinery we know how important it is for our clients to have the best. Our Master Craftsmen can help in delivering the perfect product. We can help you with:

• Choice of material
• Classic or Contemporary look
• Colour
• Style
• Design